Have a heart and save a life with CPR classes in Atlanta. Through CPR and first aid training you and your team gain valuable life-saving skills.
The Importance of CPR?
Because a cardiac arrest stops pumping the blood that takes oxygen to the brain, the condition is a serious emergency. Within just six minutes, the cells of the brain start to die. When this occurs, the victim will become unconscious and eventually stop breathing. Administering CPR within the first few minutes of a collapse cuts the risk by more than half that the person will die.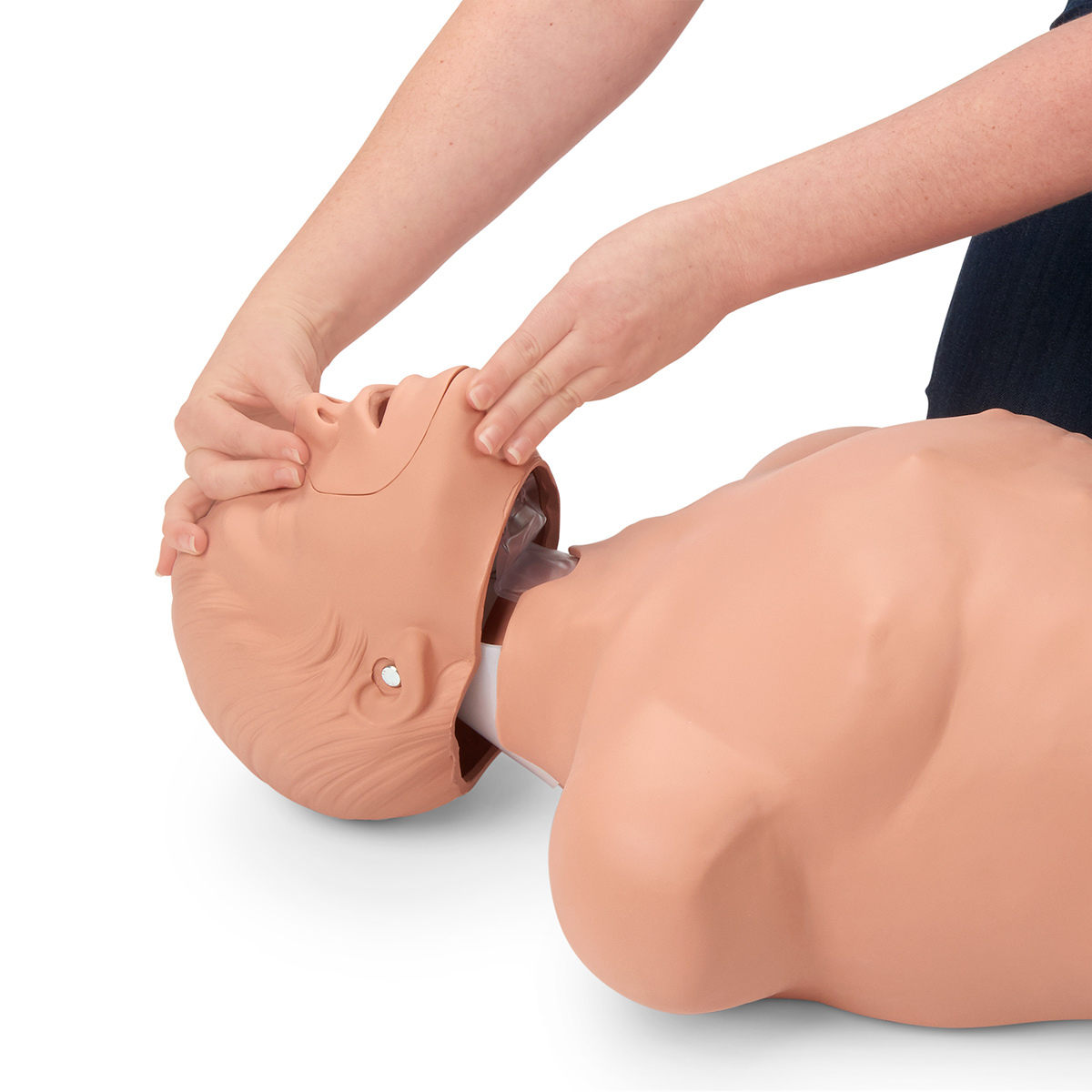 Considering that the American Heart Association reports that 350,000 out-of-hospital cardiac arrests (OHCAs) occur in the United States every year.  Many of us will witness a heart attack in our lifetime.  Be that one heart that saves another – learn how to perform CPR, what the recovery position is (and more), and how to use a defibrillator today.
CPR and First Aid Training Classes for Individuals and Businesses
Lifesaving Hearts provides certified instruction in line with American Heart Association standards:
AHA certification or participation courses give you the power to be a superhero in your community.
AHA certification and the chance for you and your colleagues to become life savers who can intervene when the worst happens at work.
CPR for Health Professionals
AHA BLS and much more taught via blended learning (online and in-person) with appropriate skills assessments and AHA certification.
My name is Nicole Hayes, and I am the proud owner/operator of Lifesaving Hearts CPR. I am a Registered Nurse and have been in healthcare for over 20 years. I have a passion for people, education and saving lives, so this business is my dream career!! I am an American Heart Association ACLS Instructor as well as a Red Cross and Health Safety Institute BLS Instructor. Lifesaving Hearts teaches a variety of AHA courses that are classroom based and online as well. We take pride in providing a fun, interactive, high quality teaching environment where our students leave class feeling confident and prepared to save a life.  
Lifesaving Hearts is also a proud national distribution partner for the major Automated External Defibrillator (AED) manufacturers such as Zoll, Stryker, Defib Tech and Cardiac Science. Our goal is to increase awareness and education of the importance of AED accessibility and use. Death from cardiac arrest is not always inevitable and we are passionate in sharing that message with everyone! We can assist individuals and businesses with purchasing AEDs and accessories at discounted prices. We also offer AED inspections, "Rescue Ready" assessments and planning, as well as AED program management. 
Lifesaving Hearts also provides other types of medical and public safety courses such as Bloodborne Pathogens, Stop the Bleed, Family & Friends CPR and Caregiver Proxy Certification. 
Group and Corporate Discounts are available. Training conducted at our location or yours. Church and Non-Profit Fundraising and Educational programs available. Custom programs also available to meet your educational needs.
We are passionate about what we do and are always here to answer questions!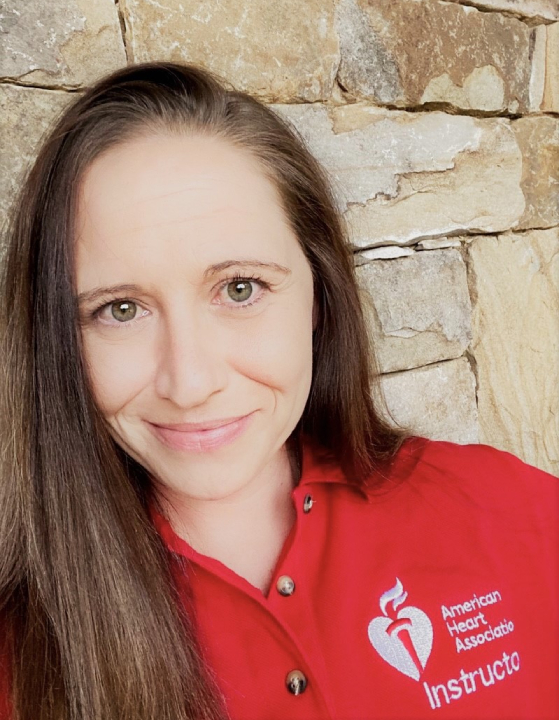 Dr. Alison Beaulieu PT, DPT


Nicole was a fantastic, enthusiastic and thorough educator.  She has such a passion for what she does that is contagious to those taking her courses.  I left my CPR class feeling confident to handle any emergency situation.  I would highly recommend her courses to anyone who wants to be prepared to handle life's possible emergencies.  She is a joy to learn from and is an advocate in the field of CPR and AED education.  I will 1000% use her for all future CPR recertification.


Julie Kern, Owner, Watermark Senior Living

Nicole is an excellent instructor! She communicates clearly, provides constructive feedback to ensure students have mastered all topics and she also keeps the class light and fun. Nicole is the only CPR instructor we use at Watermark Senior Living. I highly recommend Nicole and Lifesaving Hearts CPR for your individual or organizational CPR training!
Chastity Ledford

I cannot say enough amazing things about Nicole! She has taught many different courses for our employees and she does so amazingly. She goes above and beyond to ensure her students understand the curriculum and can administer said curriculum with precision! She makes her classes fun and relatable and everyone leaves feeling much better knowing they are equipped with life saving knowledge and that is a true gift!
Melanie Thomas

Nicole was so friendly and knowledgable! She made sure I understood the techniques AND the reasons why they were so important in saving a life. She was patient and wanted to make sure I felt comfortable with the skills and using them in real life scenarios. Best CPR course I've ever taken!
Melanie Thomas

Nicole was so friendly and knowledgable! She made sure I understood the techniques AND the reasons why they were so important in saving a life. She was patient and wanted to make sure I felt comfortable with the skills and using them in real life scenarios. Best CPR course I've ever taken!
Beverly D'Amico

Nicole was an EXCELLENT instructor. I've been a nurse for over 34 years, and she taught me things I never knew!
Melba Lewis Wallace

My daughter was recently accepted into Nursing school and BLS Certification is required.
I choose Nurse Nicole's class because of her professionalism and level of service. She is extremely knowledgeable, approachable, patient with her students and she has a great sense of humor! I am so happy we found her; she is truly an amazing instructor!
Here's a picture of Nurse Nicole with my daughter Cassidy, a future Nurse!
Jennifer McCorkle

Nicole is an incredible instructor! All of the compression/breathe rates for 1 rescuer vs 2 rescuer, etc, can be very daunting. Nicole broke it down so that it was easy for me to remember. She made sure I felt comfortable with each scenario before we moved on to another. Having one-on-one training was really great! I would definitely recommend Nicole to anyone wanting their certification.

It only takes one heart to save another
For more information and answers to all your questions about CPR classes in Atlanta, contact Lifesaving Hearts today!
Contact Us Today, by filling in the form
Or call — 678-537-6432